Andrew Cromarty
Startup and Intellectual Property Practice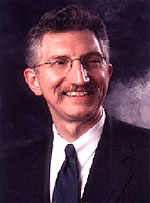 Dr. Andrew Cromarty is a seasoned executive with extensive management, technical, marketing, and venture investment experience in both startup and large corporate environments. Throughout his career he has had a consistent focus on achieving success through leadership, innovation, planning, and quality. His business expertise includes executive management, team building and leadership, product design and development, service delivery, new business formation, corporate strategic partnering, staff management, public relations, technology transfer, and intellectual property management. He has managed development of a wide range of systems, from research prototypes through commercial products and services, and is a published author and experienced public speaker.
Dr. Cromarty has served on several corporate boards, including as Chairman of the Lucent spinout Freewire Networks. He spent much of his career as a researcher and software development manager at DEC's (later Compaq's) Western Research Laboratory and Network Systems Laboratory, where his industry-leading research focused on broadband multimedia content delivery, and at various Silicon Valley startups. He holds a doctoral degree in Computer and Information Science, and additional degrees in Music, Biology and Psychology. Dr. Cromarty currently serves on the University of California President's Advisory Board. He also advises startup firms and provides legal expert witness support.
From 2007 through 2008, Cromarty served as the CIO and CTO of Union Square Advisors, a San Francisco investment bank specializing in mergers and acquisition (M&A) and late-stage private placement investment. There he served as the in-house expert on the firm's tech industry clients and opportunities, conducted M&A and investment due diligence, negotiated and managed the firm's vendor and supplier contracts, and built and oversaw the bank's internal operations, security, and regulatory compliance infrastructure. Prior to joining Union Square, Dr. Cromarty gained executive-level experience as a chief officer of numerous technology companies, including DAX Solutions, SoftNet Systems, ISP Channel, Intellicom (the former Xerox Skyway) and Aerzone.
For the two years prior to Union Square, Dr. Cromarty was CIO and CTO of DAX Solutions, the premier provider of digital dailies services to the Hollywood film and TV industry. Immediately before joining DAX Solutions, he was a senior analyst at the boutique analyst firm RFG, and he served as founding CTO of Fifth Day Therapeutics, a genomics biotech startup, and at Starfish Health, a health services startup.
During 2001-2003, Dr. Cromarty advised Internet, wireless, and multimedia companies and firms that invest in them, and provided professional expert witness support. He also was a Venture Partner with Brauning, and served on the board of advisors or directors of several companies and institutions, including AdCritic.com, Artmap.net, Globallinx Network Inc., and (earlier) the Digital Media Innovation program of the University of California.
From 1999 to 2001, Cromarty was a member of the five-person executive team managing SoftNet Systems, Inc., a billion-dollar publicly-traded broadband Internet services company, where he held the title of Chief Technical Officer. His responsibilities included corporate strategy and market analysis, staff development, intellectual property risk management, venture capital investment, corporate spokesmanship, and new technology and business model development across SoftNet's Internet-over-cable, Internet-over-satellite, and broadband wireless subsidiaries. In this role, Cromarty developed or evaluated dozens of new business models for SoftNet subsidiaries to support their growth into new markets and performed strategic risk analyses that reliably forecast market factors, industry restructuring, and business opportunities. He managed corporate IT operations, and he had executive oversight over the firm's internal new-business incubator, resulting in the spinout of LTBX. He also led a successful attack on competitors' awarded intellectual property, resulting in formal legal opinions of patent invalidity and non-infringement.
As a member of the Board of Directors of SoftNet Ventures, SoftNet's venture capital investment arm, he led numerous due diligence activities, up through successful investment with strong ROI. He initiated a joint venture with Lucent to create Freewire Networks, a public-venue wireless content business, and later was elected Chairman of the Freewire Networks Board of Directors. Cromarty also served on the Board and in the executive management of SoftNet's Aerzone Corporation subsidiary, where he led the development of the new business model and customer experience for a content-based broadband wireless hotspot business.
Prior to SoftNet, Dr. Cromarty spent four years at Digital Equipment Corporation and, post-merger, at Compaq, in the Corporate Strategy and Technology unit, where he led the corporation's Networked Entertainment Technology effort. While there he designed and developed new hardware-software managed-service architectures for networked multimedia production, distribution, and delivery, and he developed and implemented new business models for Internet-based service businesses, applying them in the creation of SportsWeb, a new revenue-bearing corporate joint venture between Digital and Reuters that subsequently was successfully spun out and sold to Sportsline.
Before joining Digital, Dr. Cromarty was an entrepreneur for several years, serving successively as President of a small contract consulting business and an early web commerce business, and for most of the 1980's held senior management and marketing roles at ADS, then the nation's largest supplier of applied AI expertise to the US Government, where he created a corporate division, managed a large body of consulting service and software development contracts, and built a new customer base that became the company's largest single revenue source.
Cromarty is press-experienced, having served as a press-trained named corporate spokesperson and press contact at Digital, Compaq, and Softnet. He has been interviewed often and quoted by first-tier periodicals ranging from industry trade publications to the Los Angeles Times. He has been a frequent invited speaker on digital media and Internet-related topics---for example, as the lead keynote speaker at the EnterTech conference on entertainment and technology, by invitation before the Regents of the University of California, as a Digivations 2000 conference panelist, and in an hour-long television interview on the future of broadband and multimedia for broadcast before a 250,000-viewer TV audience in Southern California. He also is experienced in presenting Wall Street analyst and investor road show briefings and has authored several dozen technical and business publications.
Balancing Cromarty's management experience is his industry leadership in Internet, multimedia, and cutting-edge software design and service delivery, which spans several decades. While at DAX, he developed the film industry's first high-definition set-top box dailies viewing product and successfully fielded it at eight top studios and networks. While managing corporate IT and R&D groups at SoftNet and Aerzone, he oversaw the creation of the broadband wireless industry's first consumer certification program and first formal security model. He also managed the history-making first live webcast of the Dalai Lama, bringing together the major streaming media industry competitors to cooperate in a webcast for the first time in Internet history. Previously, at Digital, he managed 100% of the corporation's public webcasts from the corporate gateway and was responsible for a number of worldwide Internet multimedia firsts, including the world's first live wireless webcasts, the world's first live film festival webcasts, the first wireless demonstration of live multiplayer Java-based games, and the world's first distribution of 1 million live video streams to the public for a single event (the Mars Pathfinder landing). In the 1980s, Cromarty managed a group that developed and demonstrated peer-to-peer distributed virtual machine-based computing techniques for real-time multimedia-capable cooperative computation among heterogeneous computing platforms over the Internet, including the world's first demonstrations of live heterogeneous process migration and policy-based distributed fault tolerance, a direct outgrowth of his prior doctoral research. At ADS, he also hosted the founding West coast meeting of the GNU effort in the early 1980's, where he introduced the group to his prior work achieving open source status for software through the use of copyright. He has been active on the Internet for over a quarter of a century.
Cromarty holds PhD and MS degrees in Computer and Information Science from the University of Massachusetts at Amherst, with a doctoral dissertation on real-time distributed knowledge-based computing. While there he also wrote a second doctoral dissertation in computational biology. He earned Bachelor of Arts degrees from Wesleyan University in Music, Biology and Psychology, and has had additional formal post-graduate education in project management, time management, public speaking, team leadership, sales, strategic corporate management, venture investment, and corporate finance. He has been recipient of the Bausch and Lomb Honorary Science Award, two NIH/NINCDS Research Assistantships, an NSF Summer Research Fellowship, a university teaching assistantship, an NSF Research Assistantship, and a DAAD Fellowship. He has served on the Board of Directors of Aerzone Corporation, SoftNet Ventures, Intelligent Communications Inc. (Intellicom), and Freewire Networks Inc.
Cromarty's personal interests include music composition, performance, and theory; the study of foreign languages; theology; disaster relief work; skiing, racquet sports, martial arts, and water sports (scuba, sailing, white-water); amateur radio (he is an Extra-class license holder); flying (sailplanes, single-engine IFR, and taildraggers); and helping disadvantaged and at-risk youth as a former Scoutmaster, now a Commissioner, for the Boy Scouts of America.